Design Factory Melbourne
is a space where industry meets university; it's a collaborative community for design thinking and innovation. At DFM, every unit is focused on the principle of co-creation; working in interdisciplinary groups to develop innovative solutions to real-world problems. A core part of the
Innovation Precinct
at Swinburne University, Design Factory Melbourne is a part for the
Design Factory Global Network
, the third to be established in an ever-growing network of 29 universities from around the world.
Initially having joined DFM through the innovation minor in semester one 2019, my extremely positive experience studying with them has led me complete the Bachelor of Design (Honours), electing to study the DFM local stream which has a focus on creating human-centred solutions. While studying with them, I have continued to develop my collaborative skills, design facilitation, and communication abilities; exponentially growing my understanding of design and the power of co-creative solutions. While I am still studying with them today, they have been the absolute highlight of my time at Swinburne.
Innovation Challenge is what I would say is my greatest achievement throughout my entire study experience. With the brief set by Mondeléz AU, who have a family of brands that include Cadbury and Oreo, the unit was an incredible collaborative experience in which we developed a solution that addressed the unmet user need of 'clean convenient energy'. Following Stanford d.School's design thinking process, our solution was developed through thorough research with ethical clearance and iterative prototyping. The team consisted of Sarah Burzacott (design and business), Anna Gelagin (entrepreneurship and opportunity), Tyler Gilmer-Reeves (innovation design), and Steven Wang (innovation design). Due confidentiality agreements, I am unable to write more about the work completed.
However, what I can say is what I took away from this experience. It had opened my eyes into how to turn my own design process into professional practice by working with clients and people of vastly different backgrounds. It had taught me how to facilitate design activities, as well as improve on my entrepreneurial start-up and academic research skills. Not only were these skills improved upon in this unit, but as well I had developed a group of friends who I would happily work together with again.
Additionally, because the work was so impactful, it was selected to be presented at the
Design Factory Gala
, one of five projects from the entire year. Steven Wang and I spoke about the project in front of a crowd of up to 300 people, including the vice-chancellor of Swinburne.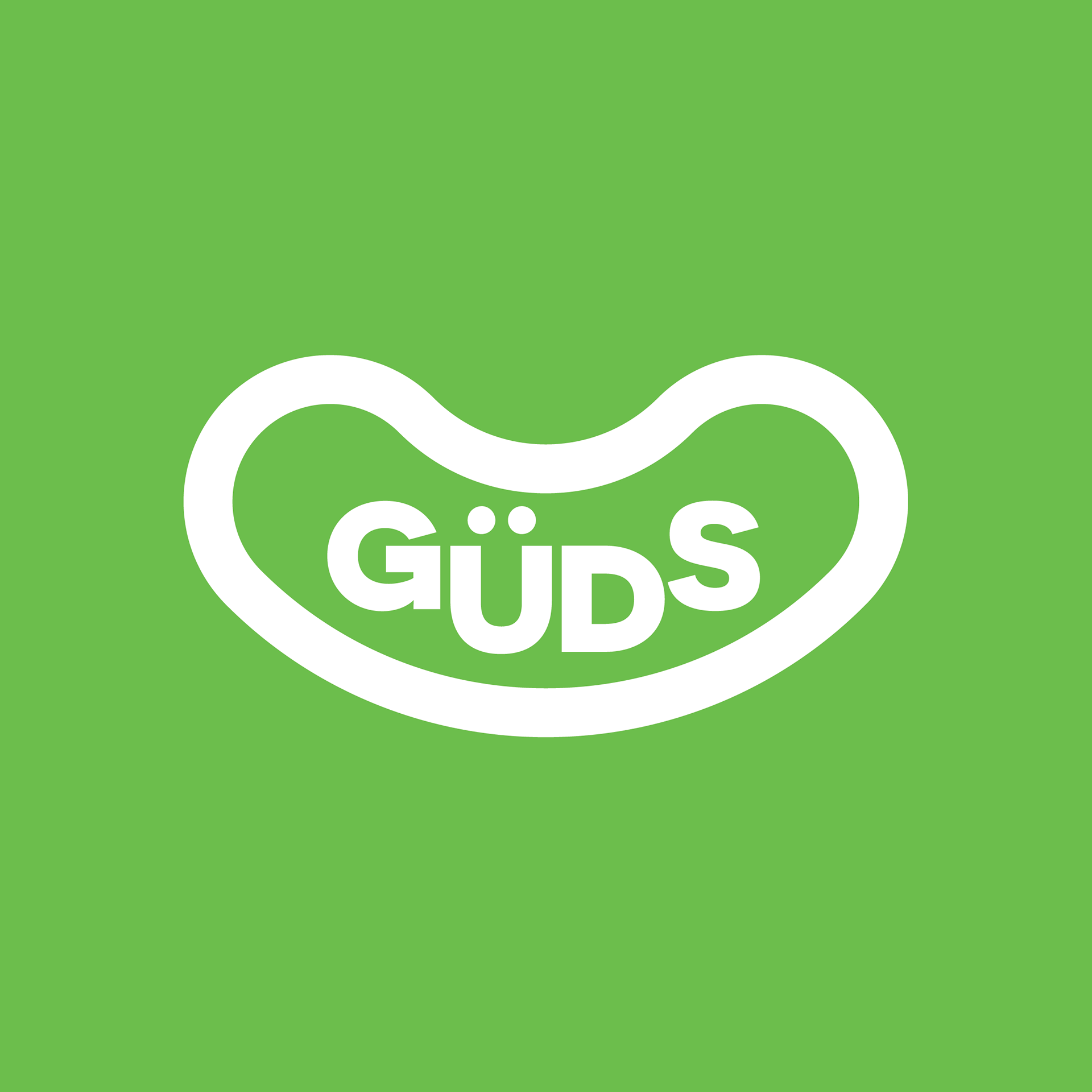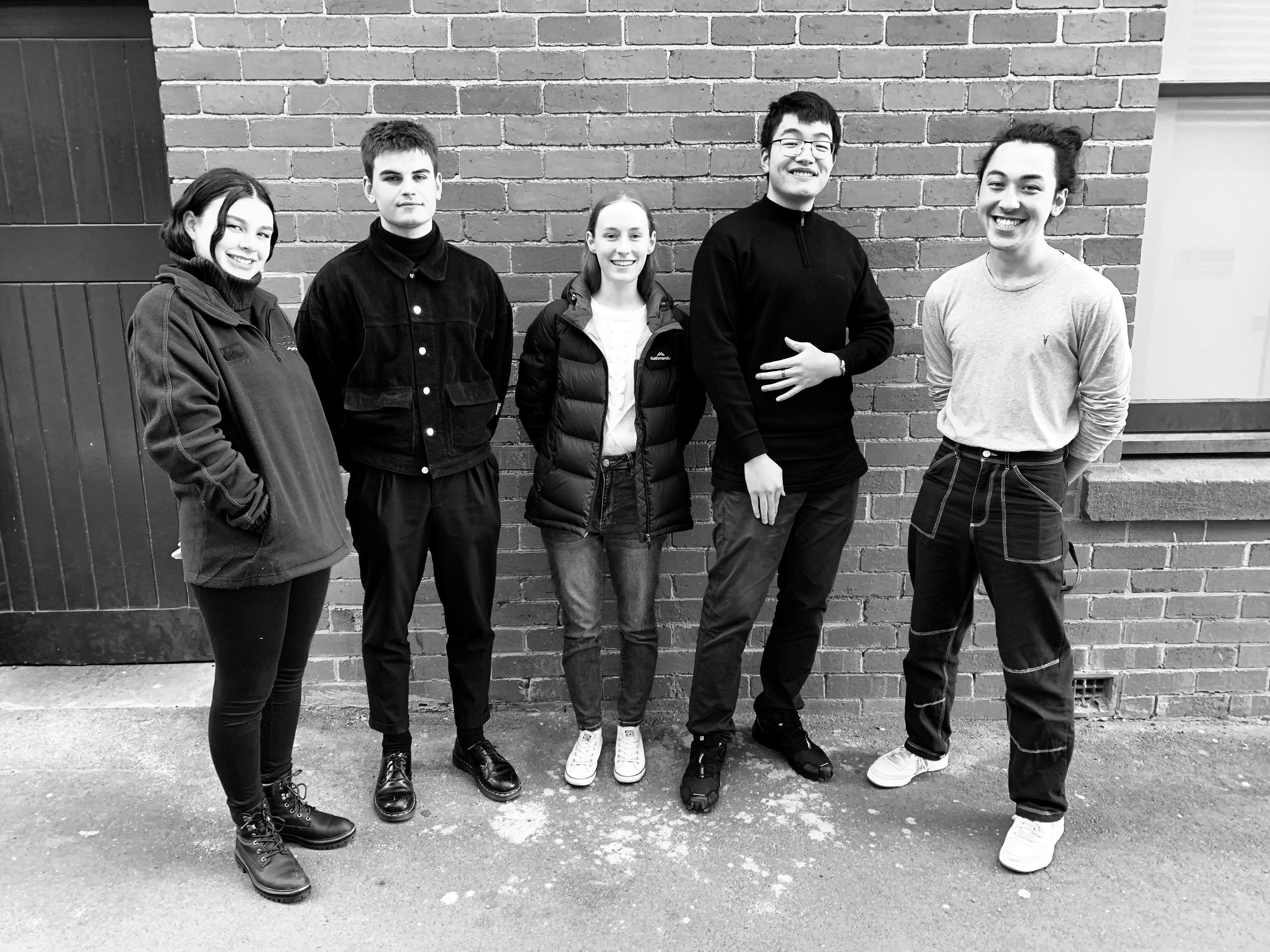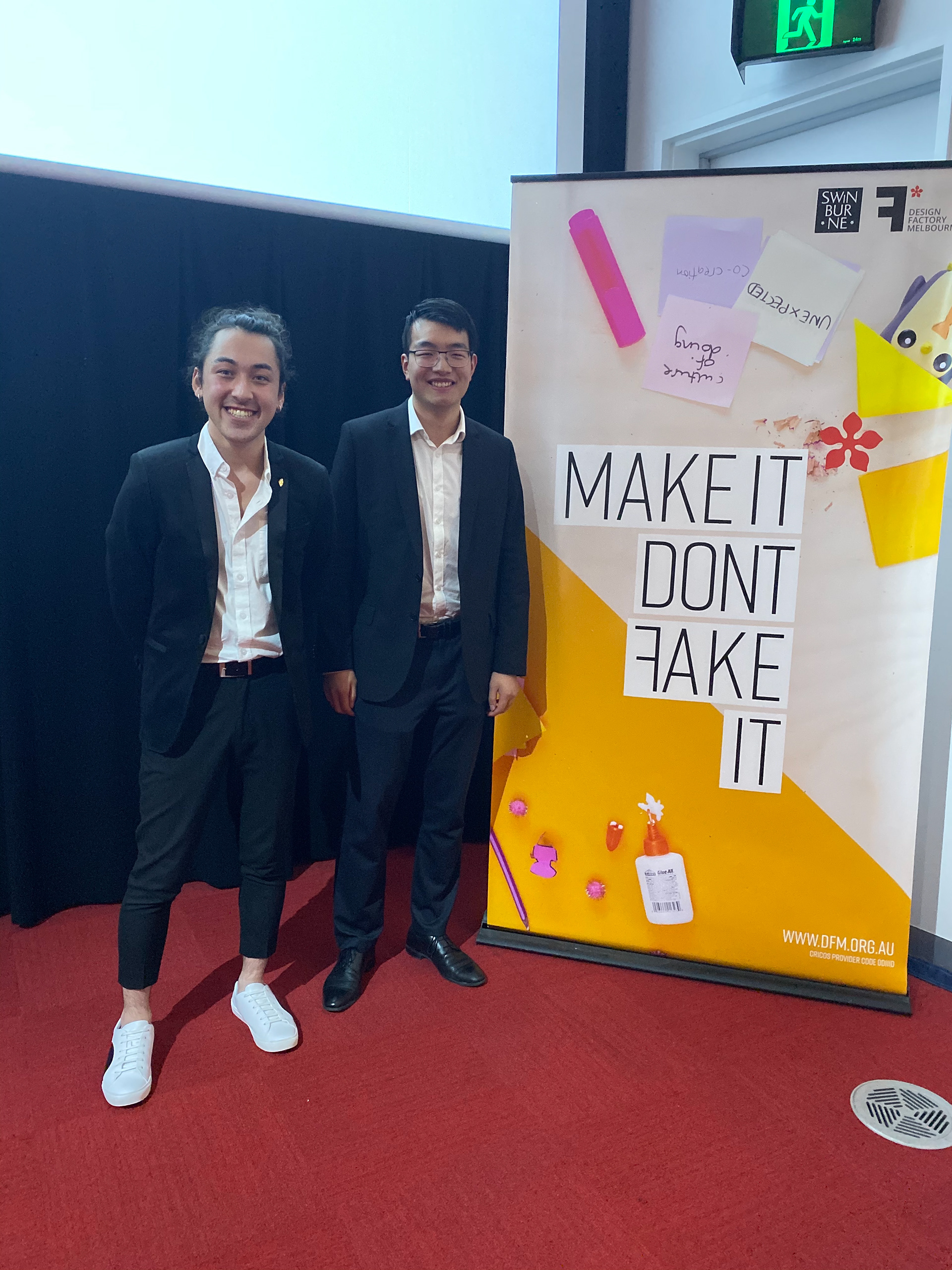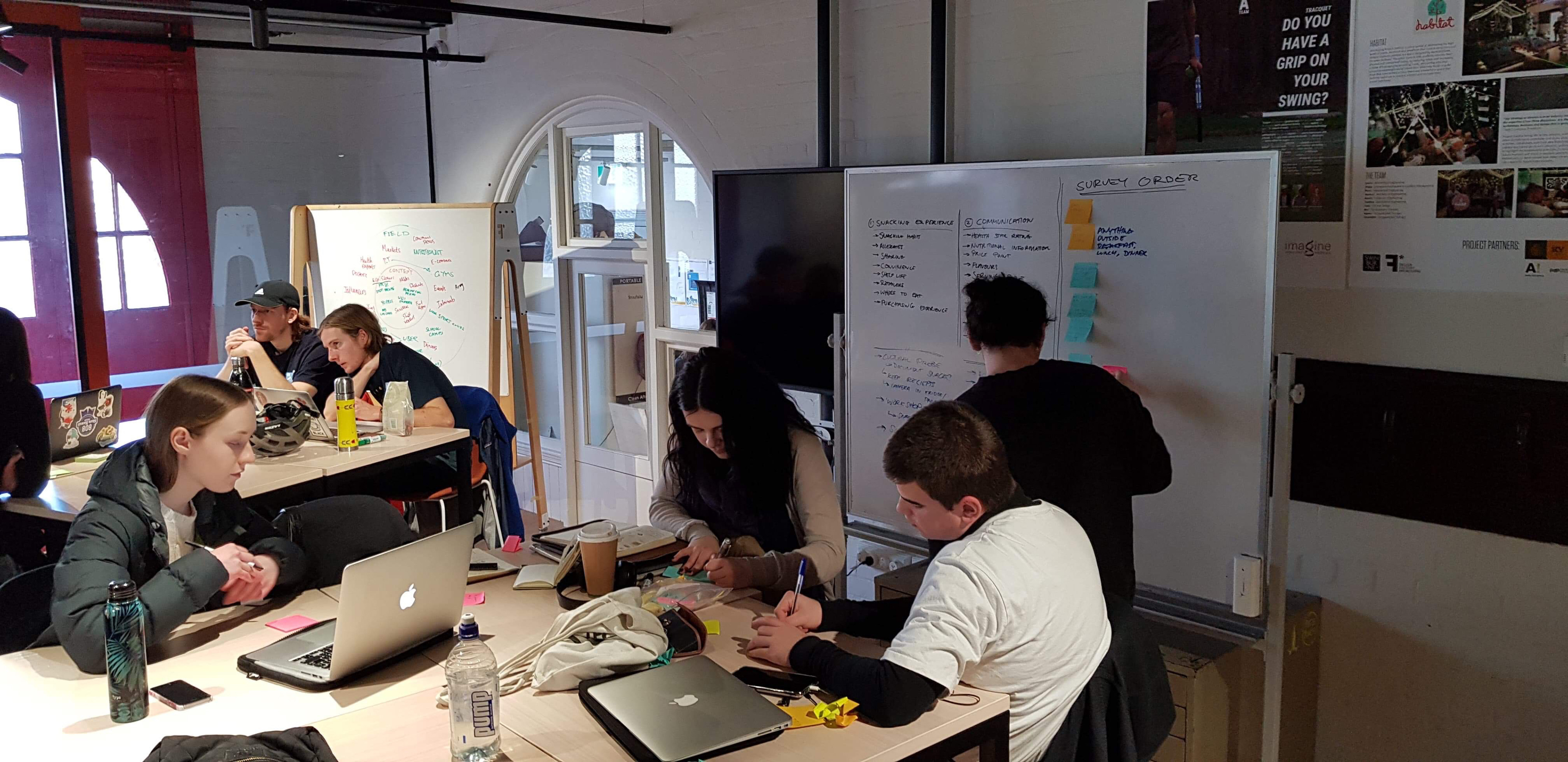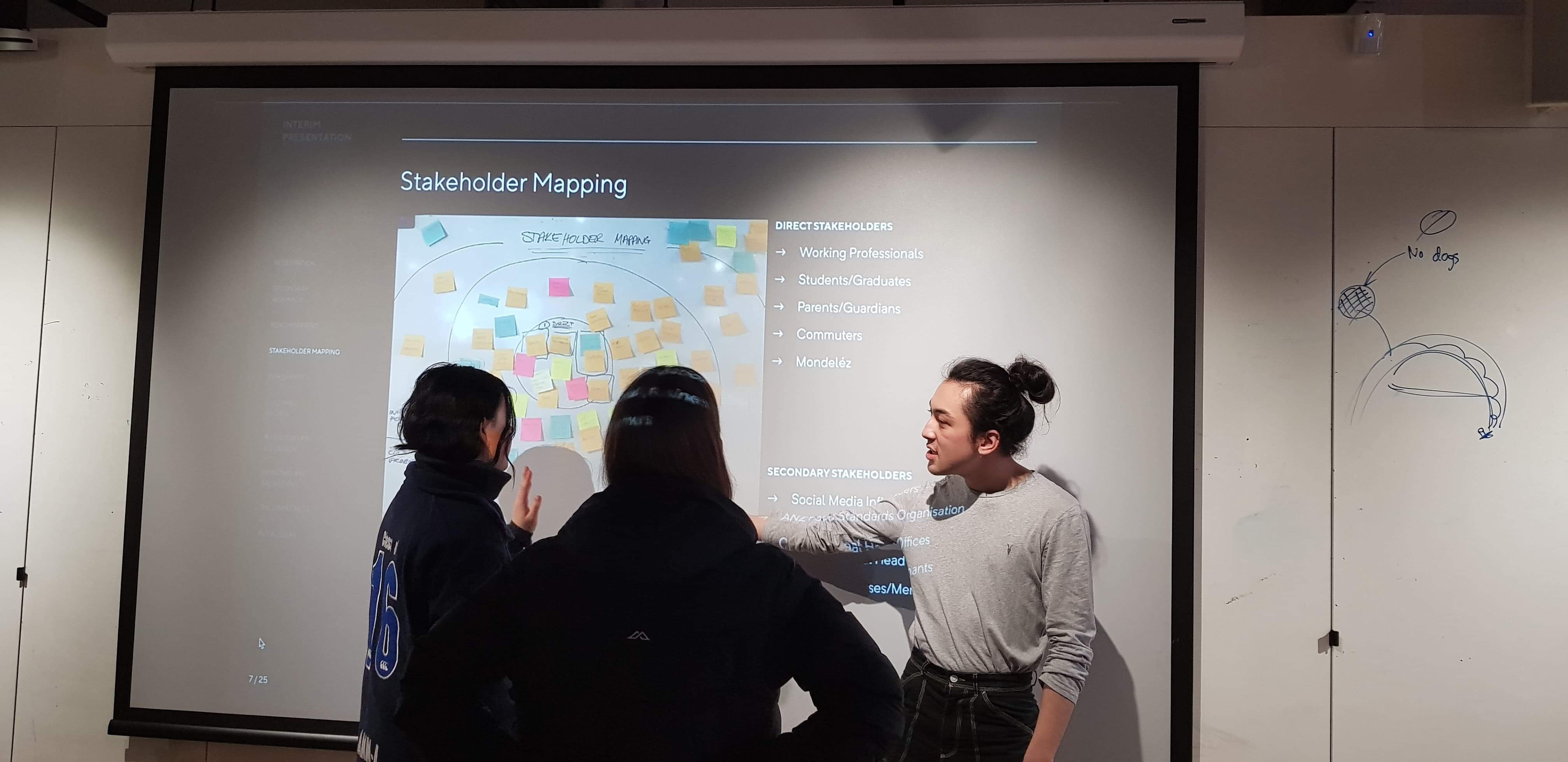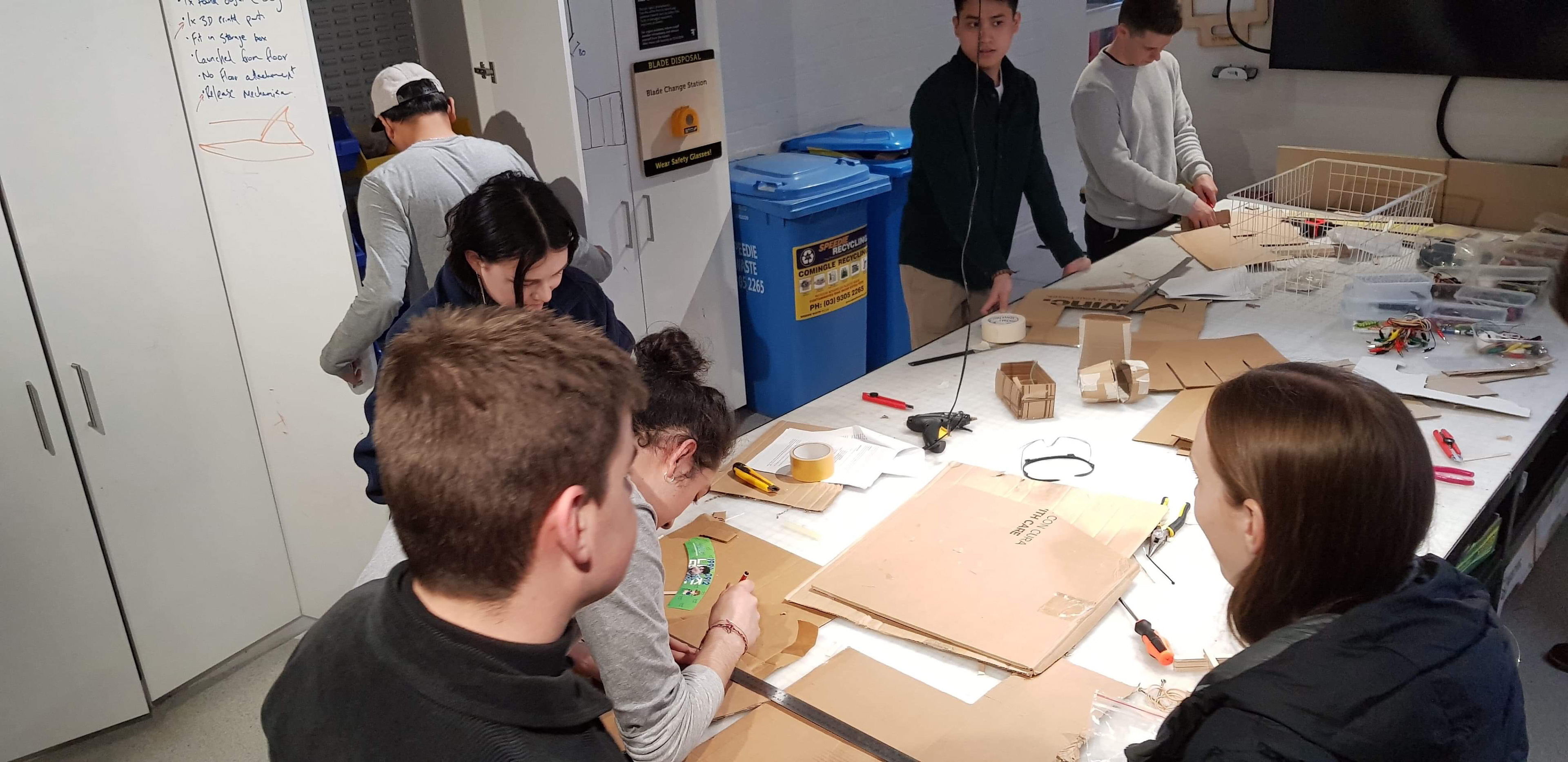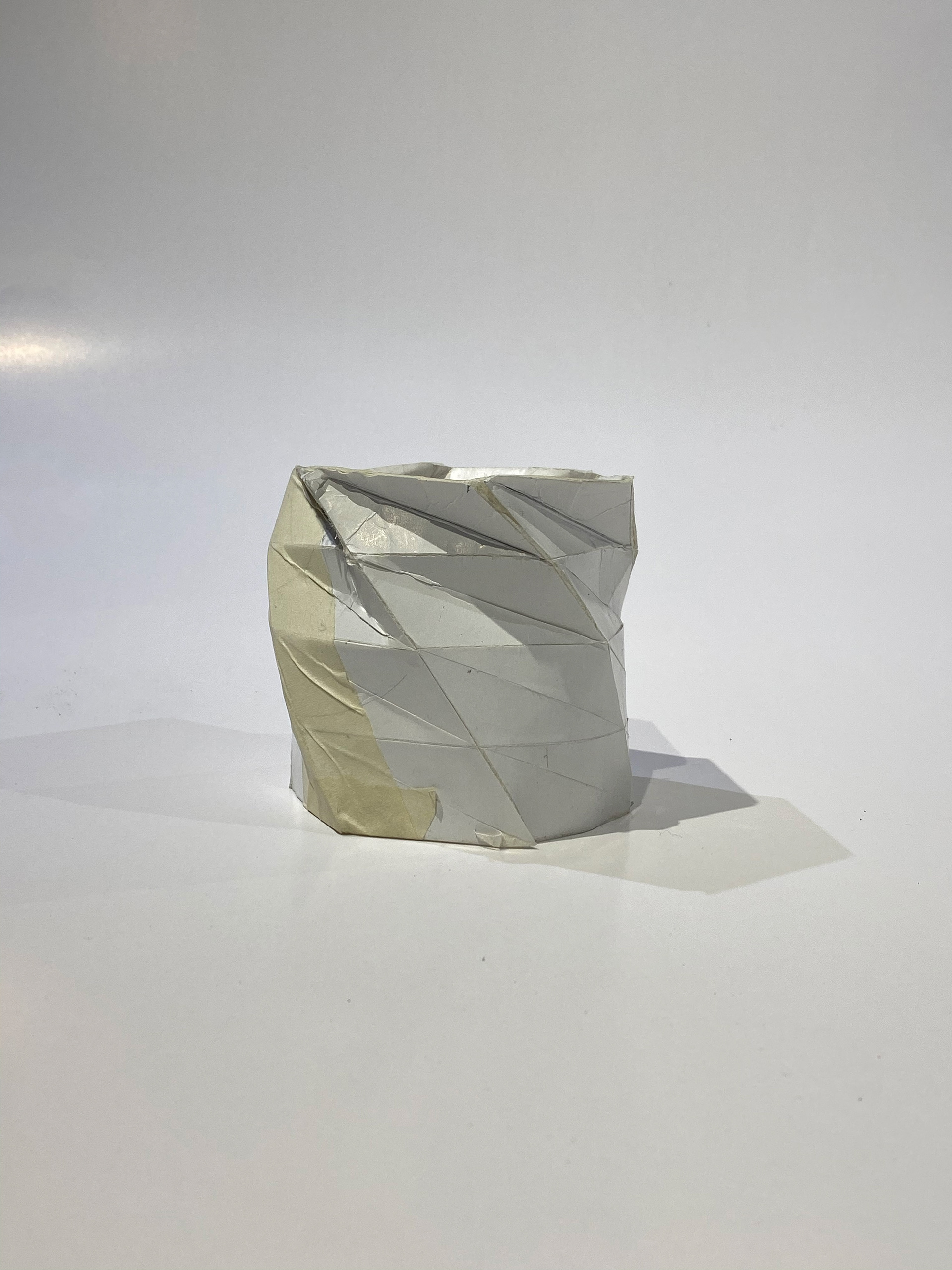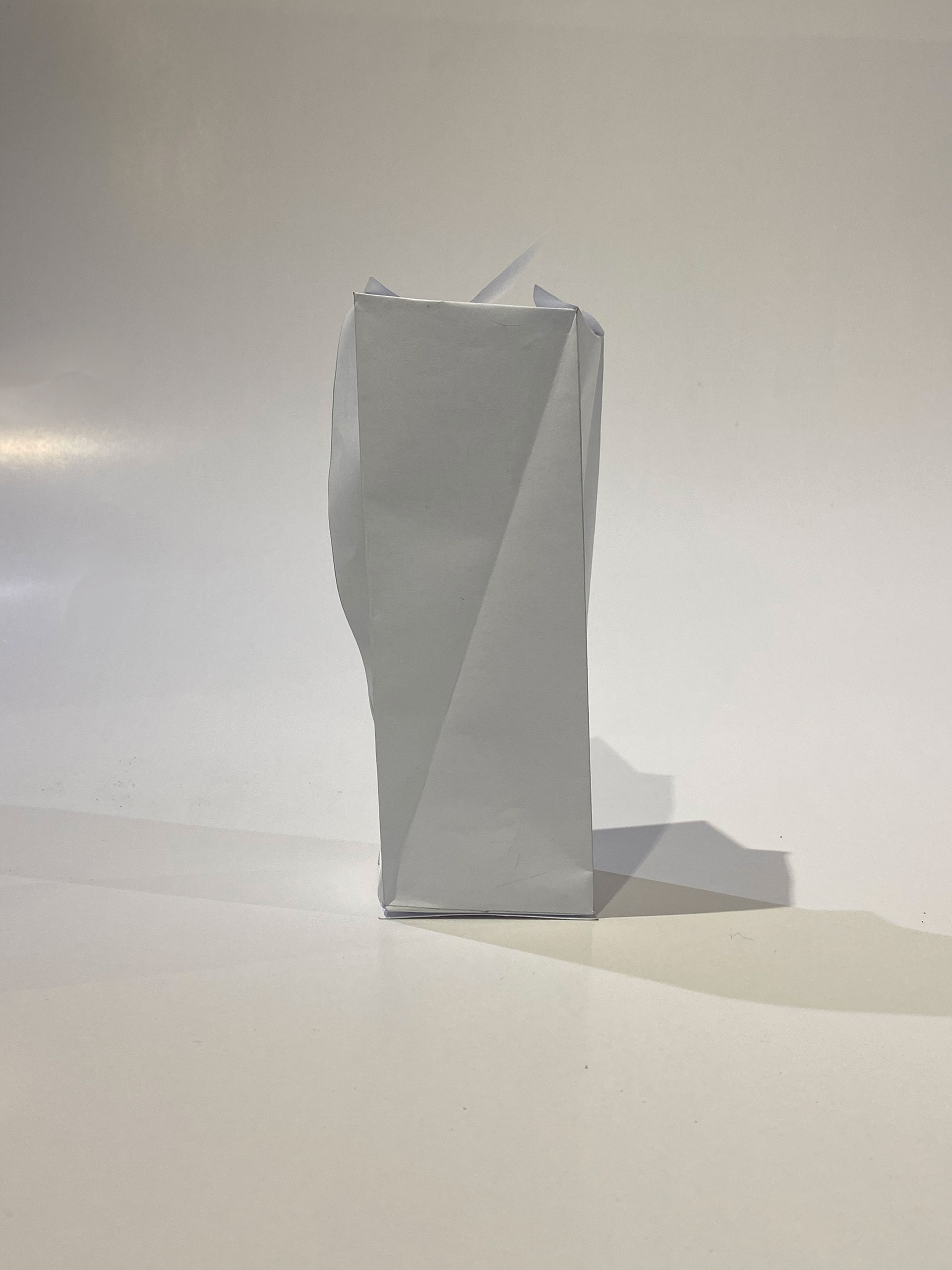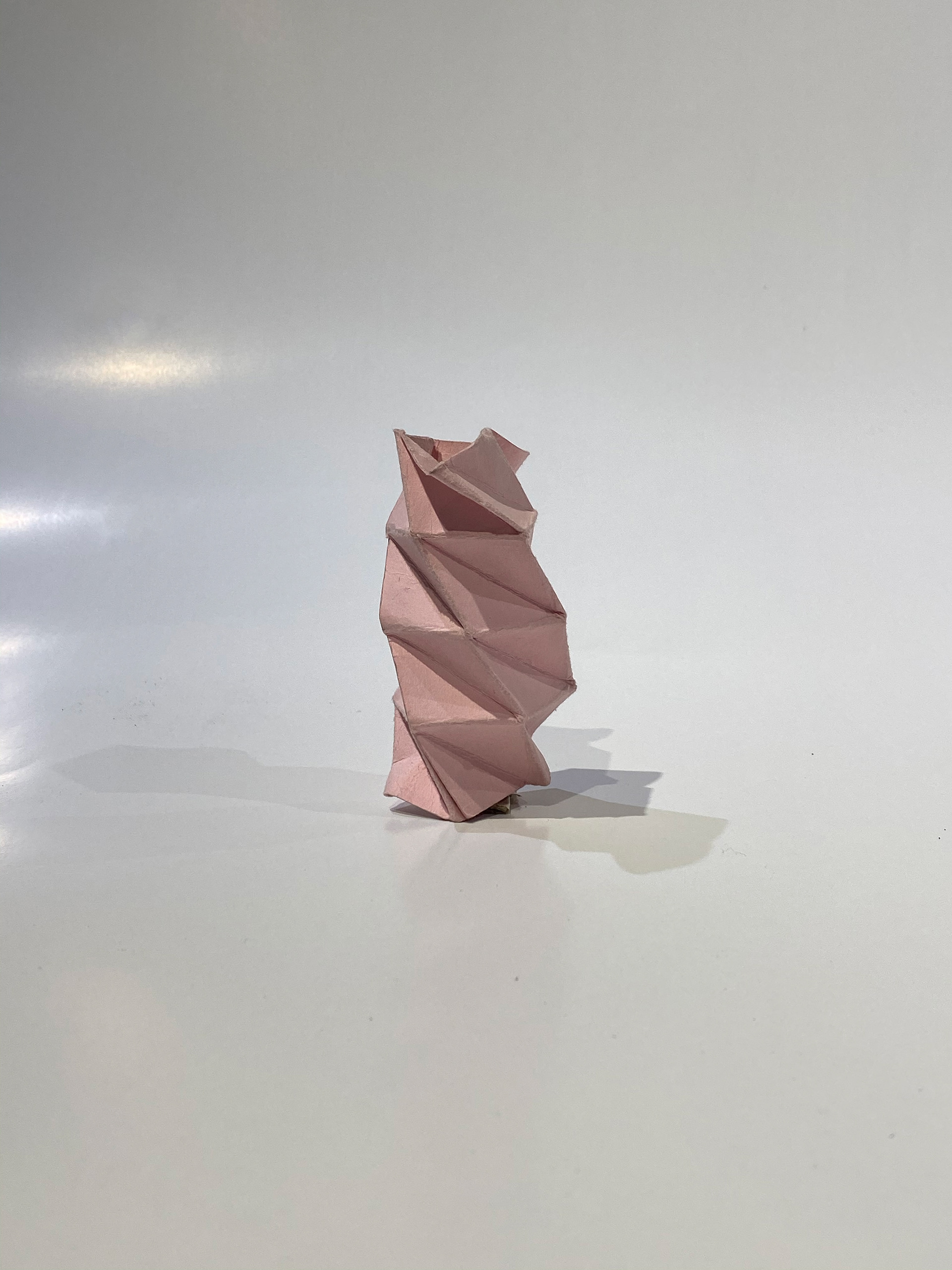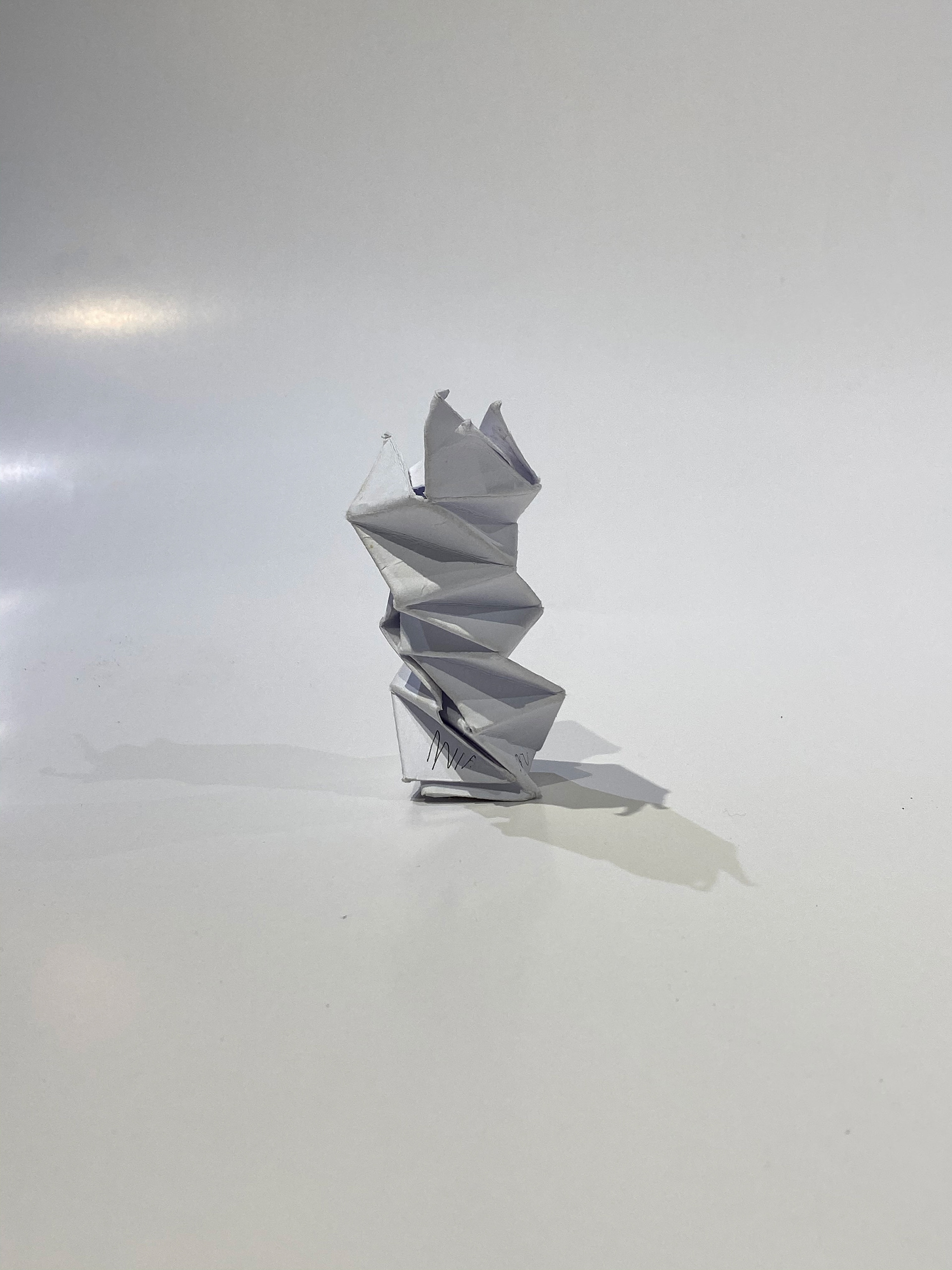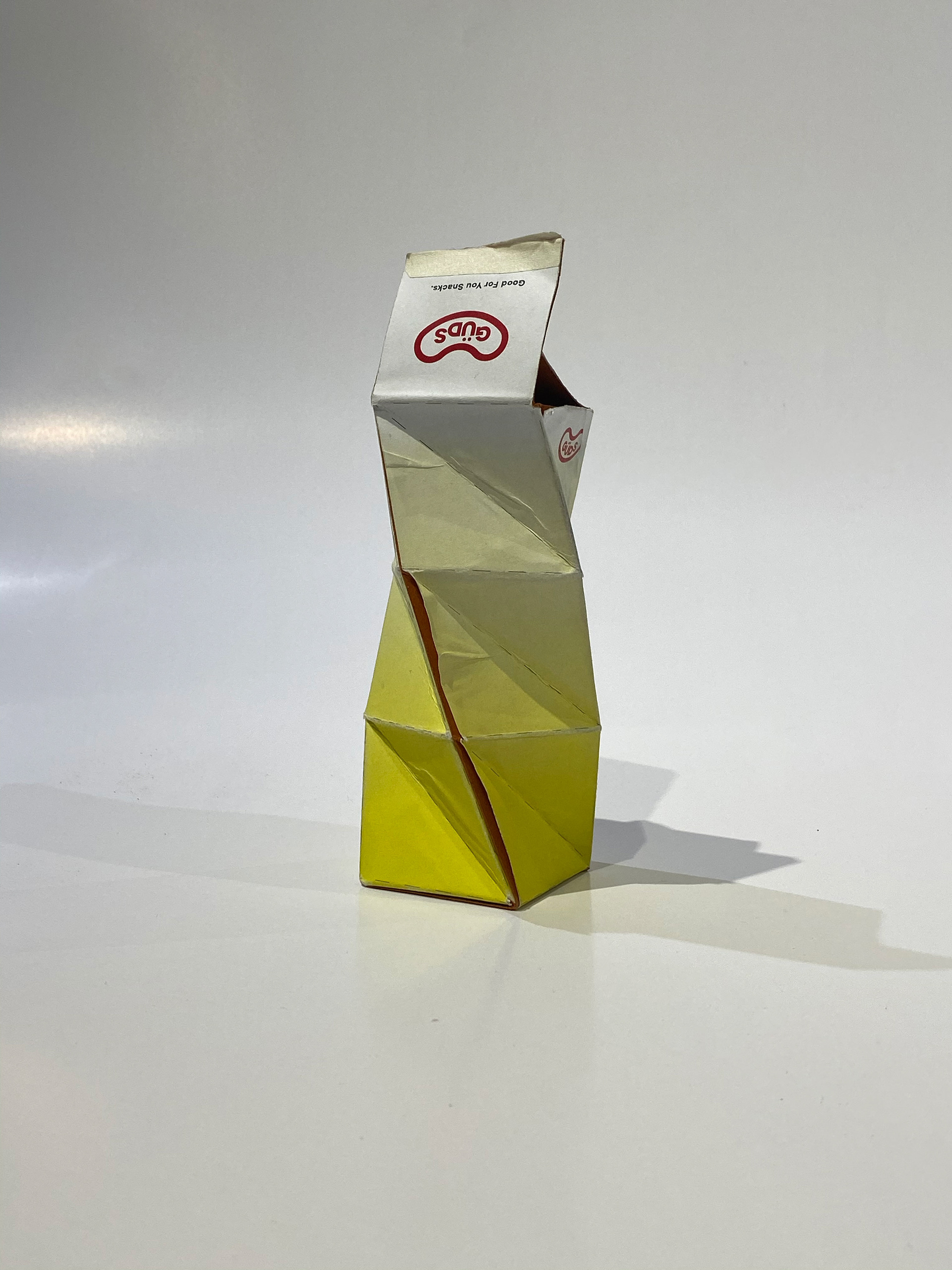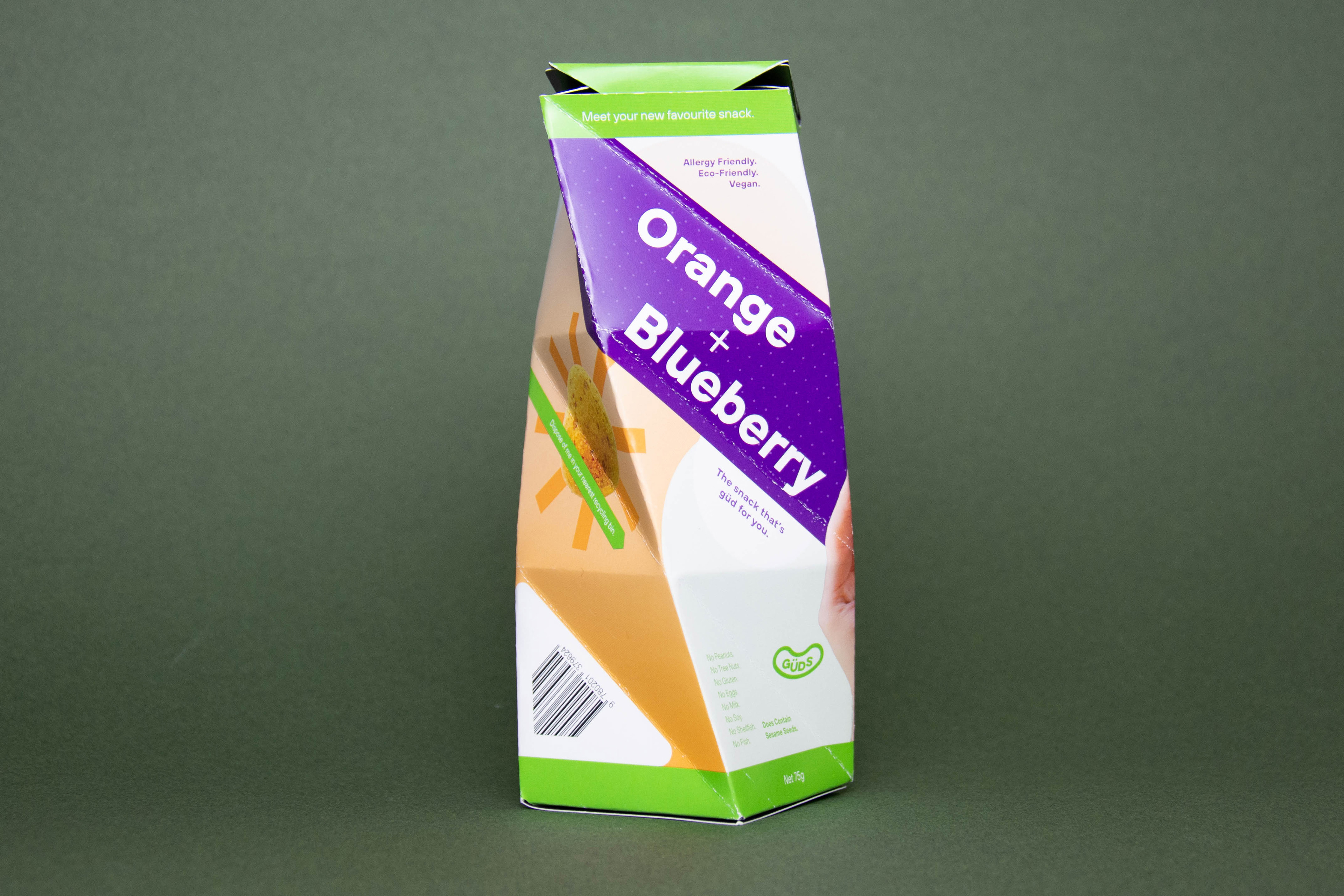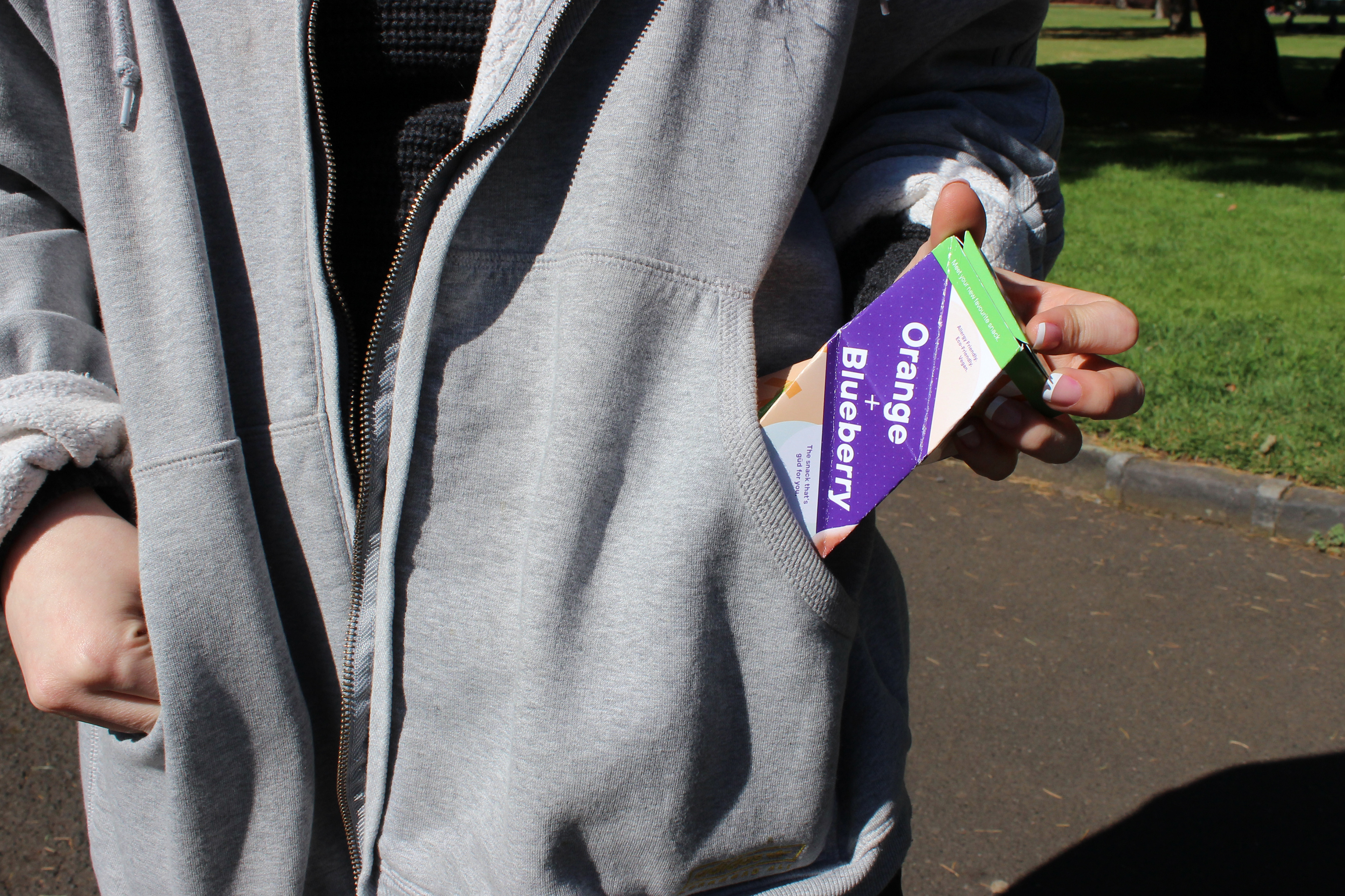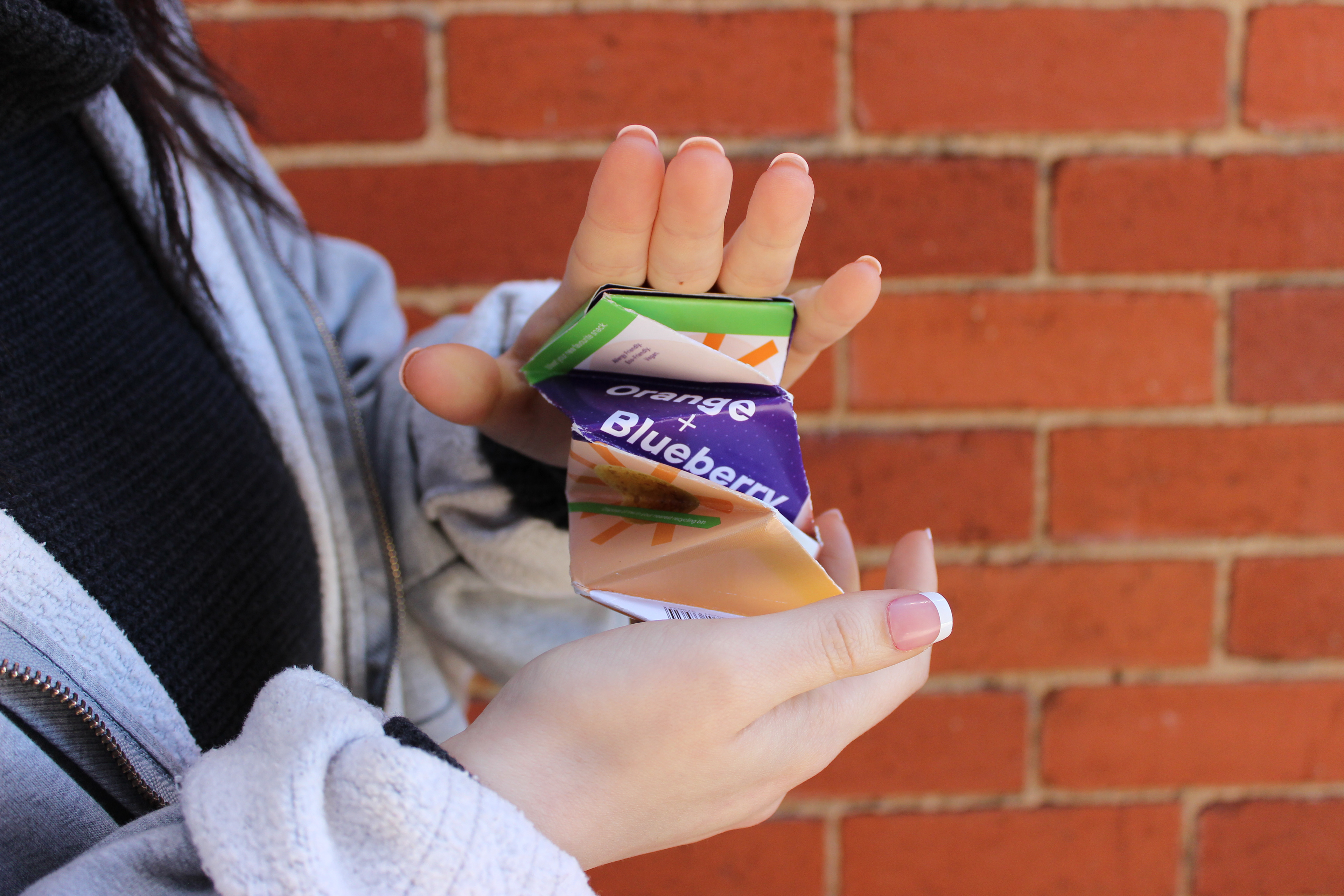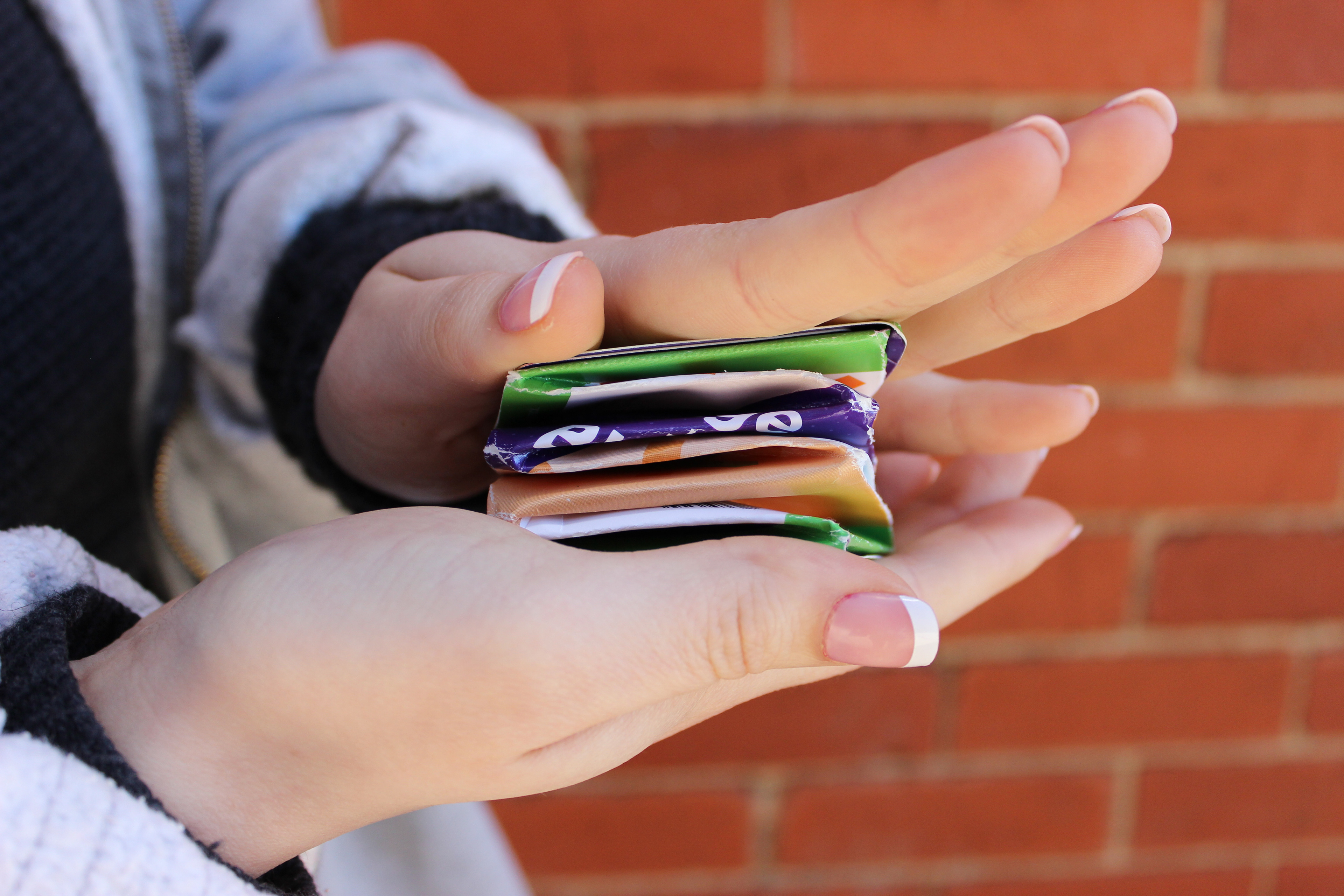 Toolbox for Prototyping and Interdisciplinary Collaboration
—


One of the key lessons I have learnt while studying at DFM was the process of prototyping and iteration. One of the first units I had completed during my innovation minor was Toolbox for Prototyping and Interdisciplinary Collaboration. It was the first unit where I was one of the only communication design students in the class, with the cohort primarily being filled with entrepreneurial students. What I began to learn was how to facilitate design with people who have had very little experience with it. This was through developing rapid prototypes, iterating over and over again to solve small problems, eventually constructing a final product. By being given wild briefs, such as building a launch control system for a catapult on the moon that is to be used by astronauts in their suits (see right), there was a sense of true freedom to explore as much as possible while refining our product through an iterative process.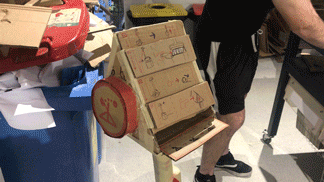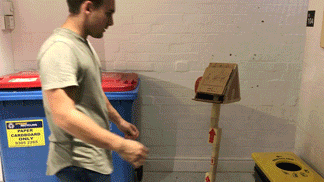 This process was also evidenced by working on transforming a remote-control car into an off-road, amphibious vehicle that could carry an egg safely. Working with electrical engineering and entrepreneurial students, we were able to able to meet the brief. Through tireless prototypes, improving each component of the car, we were taken through a wild design rollercoaster which lead us to have the winning time around the race track.