Vitality is a response to a client brief provided by
Wilderness Society
for the capstone project of my Bachelor of Design (Communication Design). Working with Jordana Adams and Sam Allen, our group had worked together to develop an innovative response that would increase engagement with the environment and Wilderness Society. With the brief initially asking for a photography competition, we had presented a return brief that would take this originally digital solution to become a physical exhibition that would showcase photographers and artists engaging with nature. Through immersive mediums, which would either praise the benefits of the environment or showcase the devastating human impact we have had on it, the space is meant to be engaged with, sparking a social media call and a community discussion to be had.
With my experience at
Design Factory
, I had learned quite a bit about user-centred design, human-centred design and the application of design in other disciplines; however, this would be the first time using those new skills in visual communication context. Particularly with the design strategy and the user journey, I was able to put my skills to good use. As well, this was an opportunity to showcase the skills I had learned throughout my degree. Below is the documentation journal and mock-ups I had made to demonstrate the effectiveness of the exhibition, as well as pages from the report which I had formatted.
This work actually provided the opportunity to work at the Wilderness Society as an intern for the early months of 2020. Due to copyright of photography, the internship work is unable to be shown online.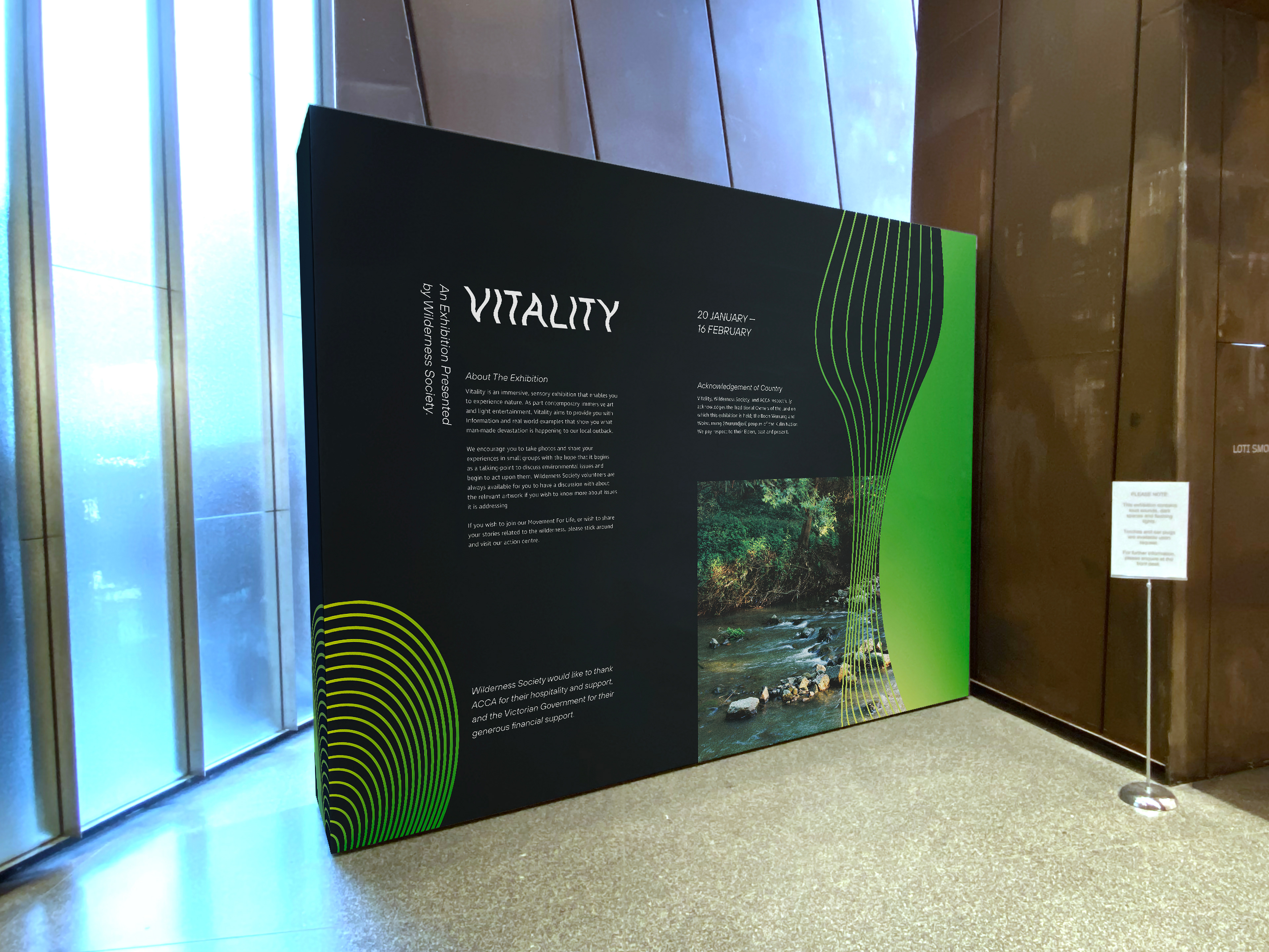 Selected pages from the proposal
—